5 Signs You Should Invest in a CMMS for Maintenance Management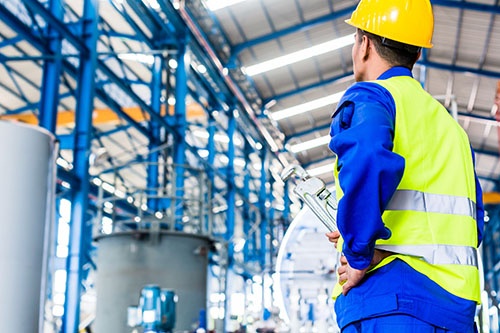 Selling a great product is clearly one of the most important aspects of any business. You want a great software, excellent service, and top-notch support so that your customers feel secure that they have made the right choice in purchasing from you, and so you, as a business, feel good about selling your product. Another important aspect of selling software, and especially maintenance management software, is need for your product. Now, we at SOMAX believe that anyone who performs any type of maintenance needs CMMS, whether it's ours or another company's offering, but there are certain signs that an organization really needs to make the decision to use maintenance management software, and we've laid out what we believe are the top five in this article. Enjoy!
---
Sign #1: Your Equipment is Always Breaking Down
This one seems obvious, but sometimes it may not be. If your equipment and important assets are always breaking down, you may not be running the right preventive maintenance routines, there may be a lack of follow up work orders, or the work being performed may not be correct.
We once worked with a bakery group that constantly had to fix an oven unloader that would simply never time out right. They would go and retime it each time they were required to. Well, come to find out, the cam that rotates around the shaft on that unloader was missing a key, so every time it would start to work hard, it would fall off the shaft and go out of time. Before using maintenance management software to run preventive maintenance on that unloader, and learning how to identify and document issues like this, the group would simply fix it every time it was needed, costing them hours of labor and production each month.
If your equipment is always breaking down, and you don't have a way to track and organize all your work, it may be a sign that you need a CMMS.
Sign #2: You're Not Always Sure What Your Team is Actually Doing
Here's one that's always a favorite of maintenance crews when we come into their facility. If you're the maintenance manager or director, and you have a tough time determining what your team is doing on a day-to-day basis, there may be an issue. This doesn't mean that your crew is shirking their work and taking naps, though that might be better for us than we think, but it does mean you don't know how they are spending their valuable time, and if it is in an efficient manner for both them and the company. Maybe you could schedule them more effectively or give them work to do in areas of close proximity, maybe their particular skill set is being under-utilized or they are doing work they are overqualified for, or maybe they just enjoy other work more so they get that done first and then brushing through their other tasks. Any of these reasons are sufficient to make sure you can track what your crew is doing and maximize the return from their work.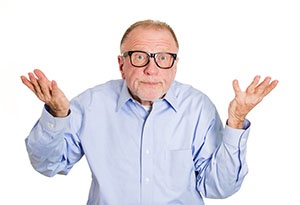 A CMMS aids in this process by ensuring all work is planned, scheduled and tracked, and all work is completed with corresponding documentation by the crew. By using a mobile app for this process, you make the recording portion even easier for your team, as they just have to tap a few buttons and input work time on their phone or tablet and everything is recorded automatically.
Sign #3: Your Parts and Inventory are Always "Missing"
Let's get this one right out of the gate, we don't mean stolen when we say "missing", we mean:
Untracked
Used and not recorded
Never checked out
Checked out, not used and not returned
Returned to the wrong place
Eaten by some mysterious parts monster that lives in maintenance shops
Parts and inventory go "missing" all the time. Here's a scenario mechanics run into all the time. An important asset or piece of equipment goes down; it needs to be fixed pronto. The mechanic heads to the storeroom to get a vital part and, lo and behold, it isn't there. Now the mad dash to get the part from somewhere, anywhere begins. Rummage through the storeroom for a similar part, check. Call nearby companies, check. Source local vendors, check. Go online and cry when you see the same-day delivery costs, check. Almost every maintenance team has been there, and it all could have been avoided by having a system in place that keeps track of your precious parts and inventory, tells you when your stock is low, and helps you reorder when you need. Add in the capabilities of the Internet of Things and smart part demand based on asset and equipment condition, and you've got a powerful tool that will help you avoid "missing" parts.
Sign #4: You've Got Experience Leaving and Inexperience Coming In
It's no secret that baby boomers are beginning head toward a much deserved retirement from the workforce, and that maintenance will be a position affected heavily by this retirement. That means younger employees will be coming in to occupy those important maintenance positions. One strategy to ensuring they are brought up to speed is to have experienced personnel train, observe and mentor them as they learn their craft. However, the learning process can be accelerated by using a system with a great deal of knowledge, and step-by-step procedures built into it that new employees can follow with confidence as they learn new skills and how to identify potential problems. A well laid implemented CMMS is exactly this system.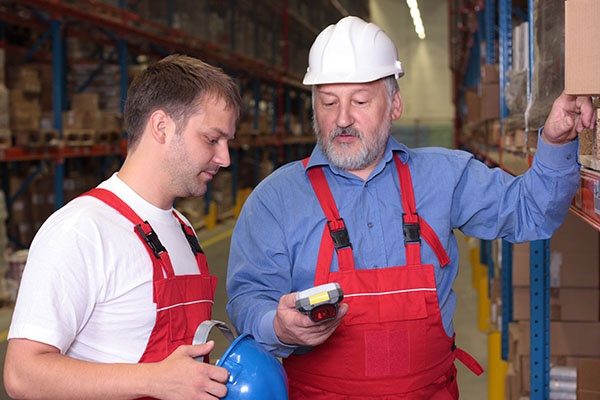 Through expertise, you can build a database consisting of everything a new hire needs to know to get up and running in your organization. From the basics like charts, diagrams, specs and pictures stored as attachments, to work history and stored procedures, your new personnel can have instant access to the brain of your maintenance department.
As the Internet of Things becomes more integrated into maintenance, they will even be able to receive notifications of potential issues based on condition monitoring, with step by step instructions on how to avoid major issues, parts that may need to be used, and trend history of the asset or equipment. Essentially, you have the ability to store the knowledge of your best employees in your maintenance management system and pass it on through your organization.
Sign #5: You Want to Prepare for the Future
Okay, to be honest, this one is less of a sign, and more of an objective, but it still counts. Preparing for the future in maintenance can mean many things, from buying new equipment, to investing in assets, hiring for future skills, or increasing budgets based on expansion. These are all great ways to prepare for the future, but what about preparing for the future of information. Right now, there is a revolution occurring in software, we know because we're right in the middle of it. It's call the Internet of Things, or the IoT, and we've mentioned it a few times in this article.
The IoT is, at it's core, lots of inexpensive sensors that monitor different data points and then send that data to the could (secure internet) where it can be retrieved and used for various reasons. In maintenance, that data is usually asset and equipment condition of all kinds. Going forward, your software will be able to collect mountains of data regarding your operation, then take that data and turn it into actionable insights for you and your team. Everything from how and when equipment may experience a problem and what to do about it, to auto-populating purchase requests based on those conditions, to generating step by step work orders using a vast library of knowledge and much more.
We're just scratching the surface of what CMMS will be able to accomplish in the future, and we believe now is a great time to get involved and take the journey along with us.
To learn more visit www.somax.com.
---