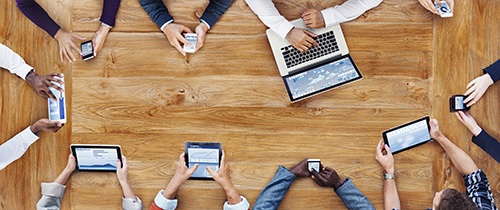 We don't usually use our blog to advertise because we always strive to give objective information about maintenance management and CMMS, as well as other great topics like the Internet of Things, sanitation, facility management and more. But, and this is a big but for us, we had to talk about our upcoming webinar: How the Internet of Things Will Change the Future of CMMS. We can't wait for this presentation. It was a hit at NFMT 2016 in March, and we've added to and improved it a great deal since then to provide the most up-to-date information about the Internet of Things' continued effect on CMMS now and in the future. We're sure anyone that would like to attend has a few questions, so we've answered them here.


What Will You Discuss?
The Internet of Things is completely reshaping the CMMS landscape, and we're pretty excited about all of it. From sensor based continuous monitoring, to smart machines, to data driven-analytics and insights into your operation never thought possible, the IoT is really opening the scope of what a maintenance management software can accomplish for its users. We'll talk about how the IoT is driving this change, and give some real-world examples of what this change means for maintenance departments. We love the fact that the future is changing, because, well, things would be boring if they stayed the same forever right?


How Do I Register?

You can register for the event here or by clicking on the image below.


Who's Presenting?
Your presenter, Jay Wright, has over 25 years of experience in maintenance, specializing in maintenance management software. He has worked as a hands-on maintenance technician, maintenance supervisor, and maintenance manager. Jay has also directed large scale CMMS Implementations from project planning, through assessment and installation, to completion. Jay brings practical, real world experience to maintenance management, and understands the bright future of maintenance management software.


When is the Webinar?
The event will be August 30th at 11AM EDT. The room will open about an hour before the event.
---
To learn more about SOMAX, click the orange button above or visit www.somax.com. We'd love to hear from you, so go ahead and leave a comment below. Want great articles? Subscribe to our weekly newsletter and receive updates and new content delivered straight to your inbox.